SWEG places an order for 10 electric buses and charging systems from Ebusco
Deurne, 18 January 2022 – Ebusco (Euronext: EBUS), a pioneer and frontrunner in the development of electric buses and charging systems, has received an order from Südwestdeutsche Landesverkehrs-GmbH (SWEG) for 10 Ebusco 2.2 buses and 10 Ebusco chargers. With SWEG as a new customer, Ebusco is once again expanding its German customer base. The buses will be operating in the Baden-Württemberg region.
Südwestdeutsche Landesverkehrs-AG (SWEG) is a public transport company in south-west Germany. Together with its subsidiaries, it manages a fleet of 470 buses. In this tender, SWEG deliberately chose to put the Low Floor electric buses and the accompanying infrastructure in the form of depot chargers together in one tender. The combination of a competitive price, long guarantee and low maintenance costs were important reasons for choosing Ebusco. The order comprises 10 Ebusco 2.2 buses of 12 metres and 10 Ebusco chargers of 100 kW.
Peter Bijvelds, CEO Ebusco: "It is great to see that, yet another renowned German party has chosen us. SWEG chooses to contract both the electric buses and the charging infrastructure to one party and this is fully in line with our vision. By supplying both buses and charging infrastructure, we can better guarantee the high quality and performance, including high up-time, of our buses. We look forward to contributing to improved air quality in the Baden-Württemberg region with our zero emission buses."
Dr. Thilo Grabo, Managing Director SWEG: "In our search for fully electric buses and the corresponding charging infrastructure, our choice finally fell on Ebusco. After a careful process, the Ebusco low-floor buses with a large battery pack, combined with the Ebusco charging infrastructure, turned out to be the ideal solution for us. With this investment, we are taking the next step towards making climate-friendly mobility the new standard."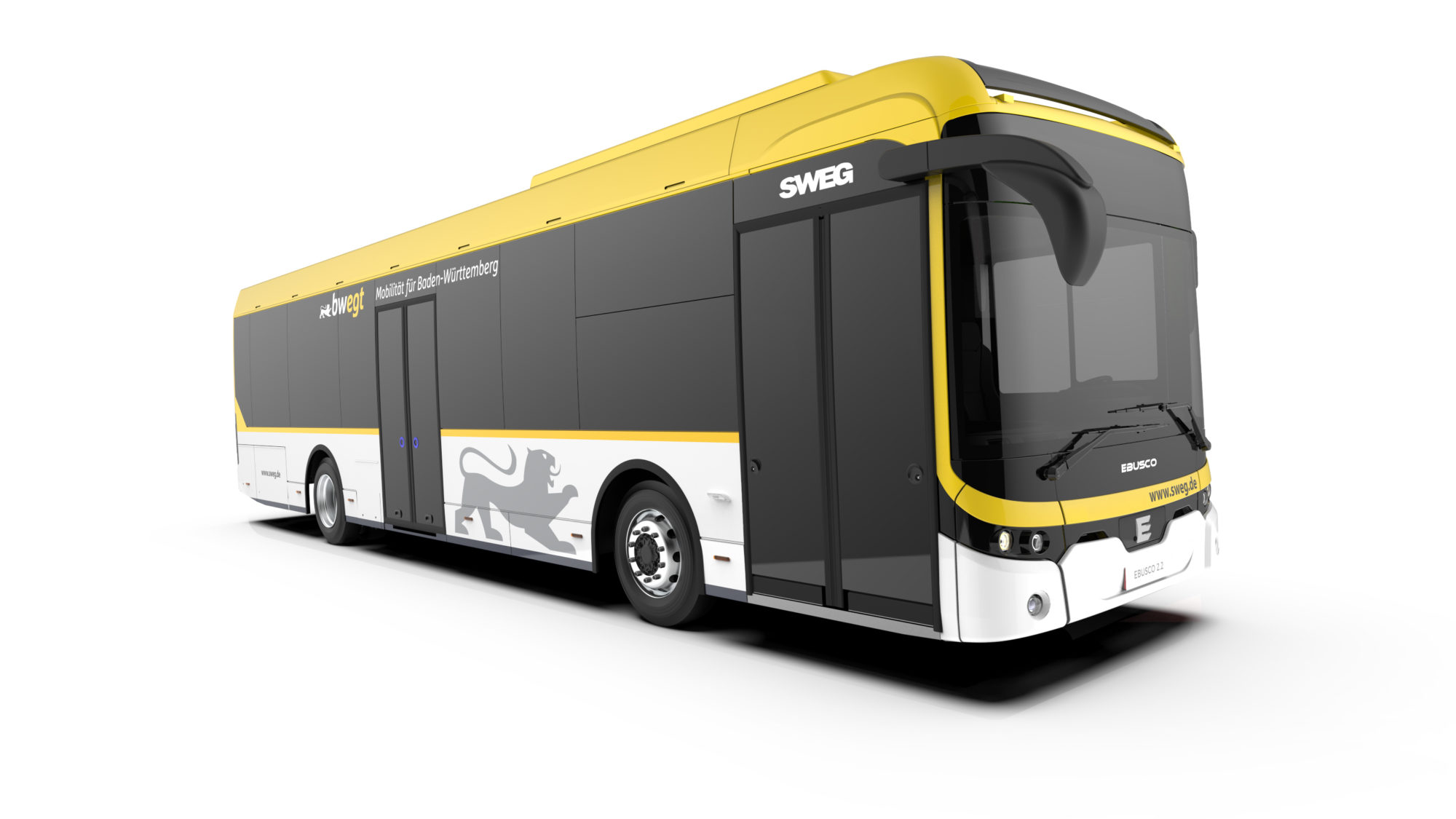 source: https://www.ebusco.com/ebusco-expands-customer-base-in-germany/